Valeo's blinded primary research and analysis of industry stakeholders enables us to provide insightful and actionable recommendations that guide your successful revenue growth.
Discover why we are the #1 choice for many of the Global 2000.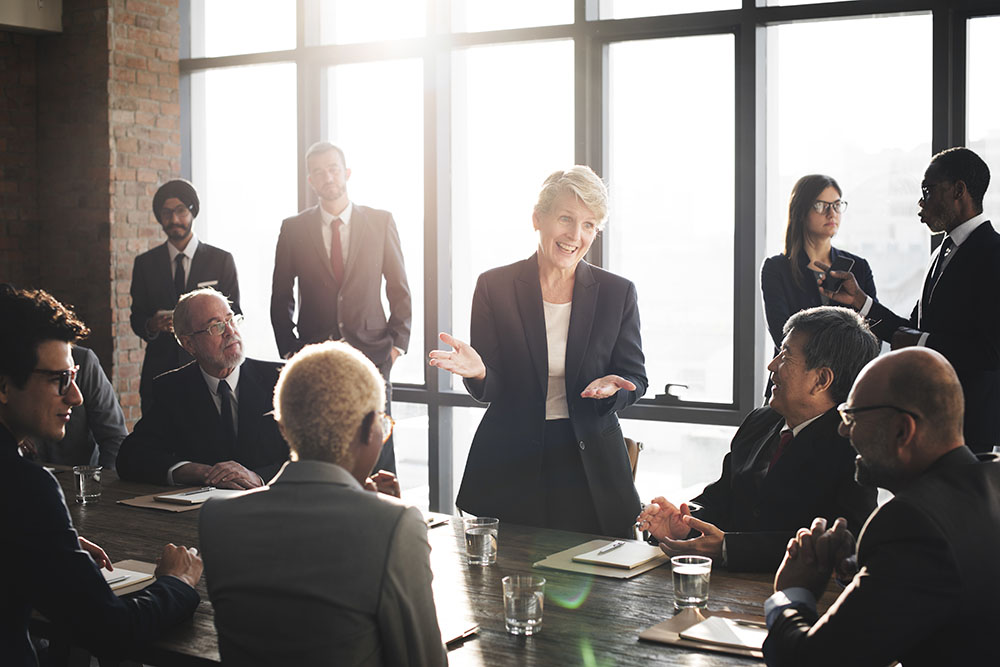 "Valeo" Comes from the Latin "to Win"
For over a decade, many of the Global 2000 have turned to Valeo for critical insights that drive breakthrough strategies and increased market share.
Top-level executives and other stakeholders utilize our resources to bring difficult to obtain insights about their competitors, potential customers, channel partners and global markets to their decision-making. We take the guesswork out of business and strategic planning, so your organization can achieve the best possible results in the shortest amount of time, and at less cost.
Why Valeo
Our services are highly customized and serve organizations at the most critical points in their decision-making, often before significant investments are made. And while we know there are other options, here's why so many leading organizations around the globe choose Valeo:
Valeo Understands Your Industry
Our team has deep experience in many major industries, such as Insurance & Financial Services, Healthcare & Life Sciences, Manufacturing & Industrial, Education, Information Technology, and Telecommunications. This translates into highly actionable intelligence that drives strategy and growth.
Insightful Analysis
Research, for research sake, delivers little value to our clients.  What is most important to them is our decades of experience providing insightful analyses of complex market intelligence combined with recommendations and implications.  Valeo provides a full range of sophisticated analysis techniques and onsite workshops to help you best understand the meaning of the intelligence gathered, and what are the best steps to take as a result.
Hits the Ground Running
Valeo hits the ground running providing access to expert industry panels and other established expert contacts.  Our deep experience in your industry enables us to reach into available sources and engage in meaningful conversations.  We know when and where to drill down to find the intelligence you require.
Customized Research and Analysis
Unlike syndicated market reports, we customize our research and analysis services to meet your specific needs.  Together, we define the research's Key Information Topics/Questions and define a plan that will identify the intelligence you need to make your most important strategic decisions.
Always Thinking Ahead
Because we regularly work with professionals in your role, we are always thinking ahead.  We have deep experience working with senior executives in Strategy, Products, Operations, Marketing, and Market Research/Competitive Intelligence.
Local Language Research
Valeo's global team of research analysts provide in-country, local language research services anywhere in the world.  Our analysts understand the local customs, economy, and political issues faced by the subjects targeted for research.
"We wanted to understand how an industry competitor was leading the market. Valeo studied each of the core areas of the company and delivered insights that we would never have been able to obtain on our own. They provided an in-depth analysis of what they learned and conducted an on-site strategy session to guide our executive team through a scenario planning exercise. Valeo's work is helping to transform us into contenders for the top market position."
– EVP Corporate Strategy, National Insurance Carrier
"We were considering bridging into a new global market, but needed the complete international market implications and potential. With Valeo's global expertise, they were able to examine the industry we wanted to better understand, in each of the geos around the world. It was a small investment to make to determine if we wanted to go forward, and what would be the best Go-to-Market strategy. We ultimately made a very large acquisition with their support. Valeo has been an invaluable partner."
– SVP Corporate Strategy, Global Pet Food Manufacturer
"We were challenged by an increasingly competitive sales environment that required Valeo's specialty in large account win/loss analysis. Their unique strategic analysis was on point and revealed transformational intelligence. It wasn't centered on any particular won or lost opportunity. It was about understanding how the market views us through the very specific lens of direct sales and marketing experiences with us. Valeo's customized approach to analysis helped us comprehend how buyers actually view us, versus how we would like to think they do. They presented a robust evaluation of the unbiased insights they uncovered and opened our eyes to a whole different way of thinking that has helped us to grow our business. I would highly recommend Valeo."
– EVP Sales & Marketing, Global IT Enterprise Services Provider